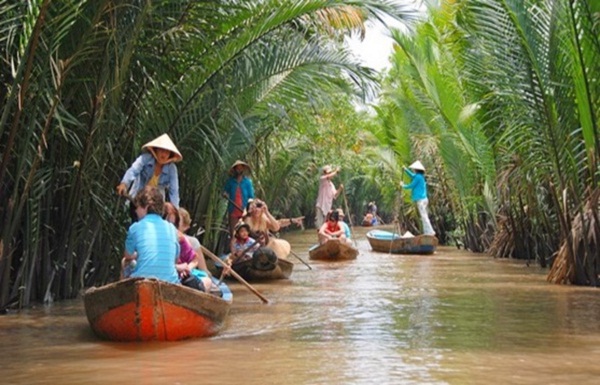 Located in Southwestern of Vietnam, Mekong Delta is endowed
with Mekong River with many preferences for developing agriculture, economics
as well as tourism. With the total area of 40,548 square kilometers and the
population of 17,330,900 people in 2011. It is an immense and fertile land
which includes 11 provinces and a city (Can Tho).
This Delta has favorable tropical climate, hot and humid all
the year. Coming to Mekong Delta, tourists will be overwhelmed by the endless
green of rice field to the vertical. There no elsewhere which has as many
rivers and channels as Mekong Delta. Tourist will have unforgettable experience
when travelling around on boats, watching mangroves, tropical rain forests and
floating lives of people there. The most impressive thing in it is its
PROSPERITY. Each morning, people on boats, gathering along river to buy and
sell agricultural products. There is no elsewhere tourists can see that …